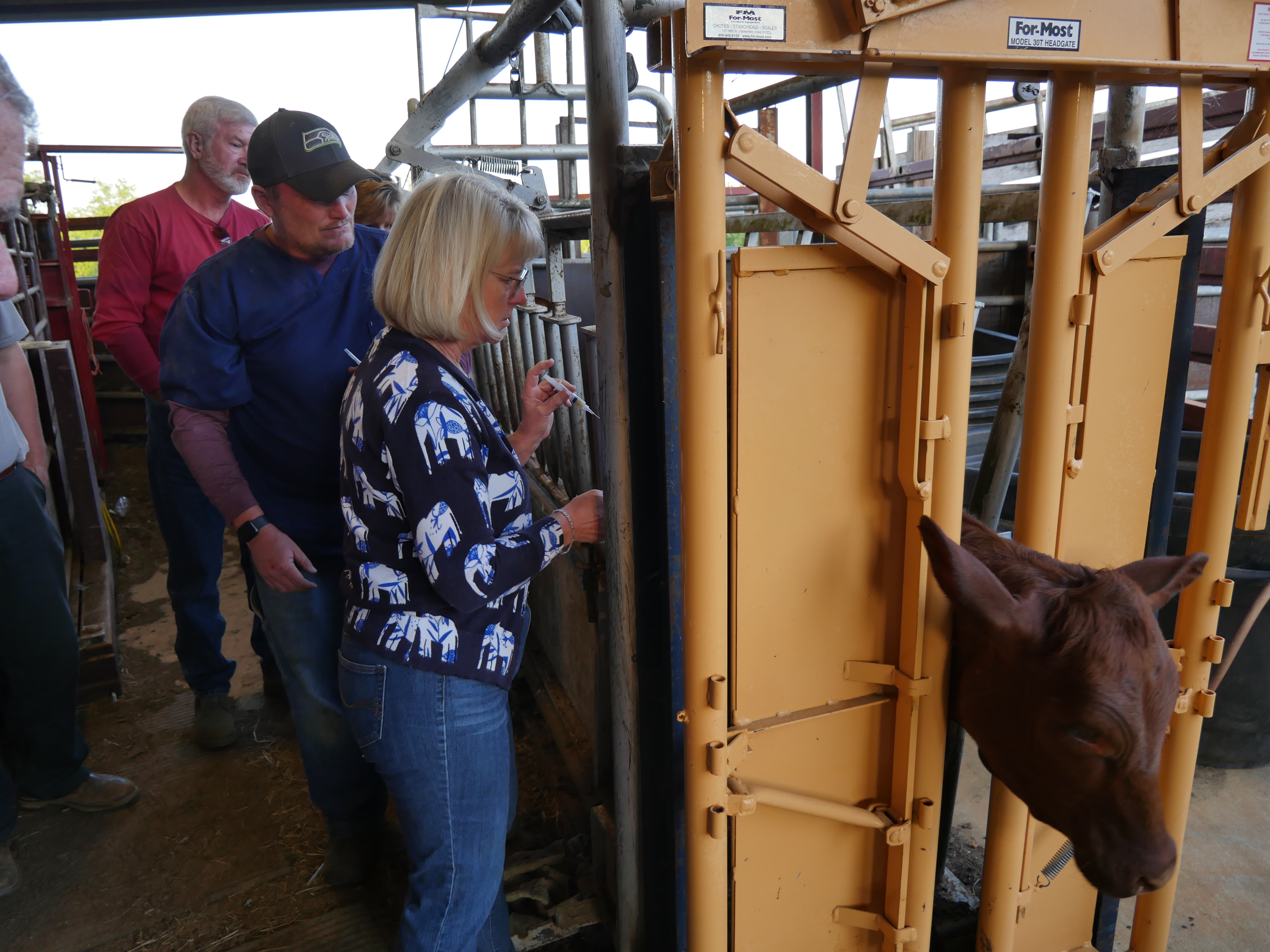 Beef Quality Assurance Training

Beef Quality Assurance (BQA) is a national program that raises consumer confidence through offering proper management techniques and a commitment to quality within every segment of the beef industry.

Join us on Thursday, May 27, 2021, for an evening training on Beef Quality Assurance (BQA). The training will start at 6:30 p.m. with the National Beef Quality Audit and BQA management guidelines.

After the classroom session, participants will participate in two more in-depth sessions including a chuteside demonstration on general herd health techniques (led by a veterinarian) and body condition scoring (led by Lauren Langley).

The teaching part of the training will finish by 8:30 p.m.

Participants seeking BQA certification will then take a test to become certified which is good for three years.

Location: Alamance County Cattlemen's Facility; 7351 Beale Rd. Snow Camp, NC 27349

Registration Fee: $5 per participant (paid at time of registration either online or by check)
If writing a check, please make payable to "Alamance County" and send to Lauren Langley, 209-C N. Graham-Hopedale Rd. Burlington, NC 27217 with your registration information.
BQA Fee: BQA Certification fee is $15 if you are a member of NC Cattlemen's Association. If not, the fee is $40. Fees will be collected on-site (please bring a check).

*Student cost is $15 and that includes a one-year membership to NC Cattlemen's Association.* Register Online Here by May 23rd: https://go.ncsu.edu/bqa21

Questions? Contact Lauren Langley at 336-570-6740 or [email protected].
Participants are asked to follow current COVID-19 guidelines during this training such as practicing the 3 W's: wear a mask, wash your hands, and wait six feet apart. Read more at: https://alamance.ces.ncsu.edu/2021/04/2021-beef-quality-assurance-training/